Grainy Days
Limited Edition Ales for 2016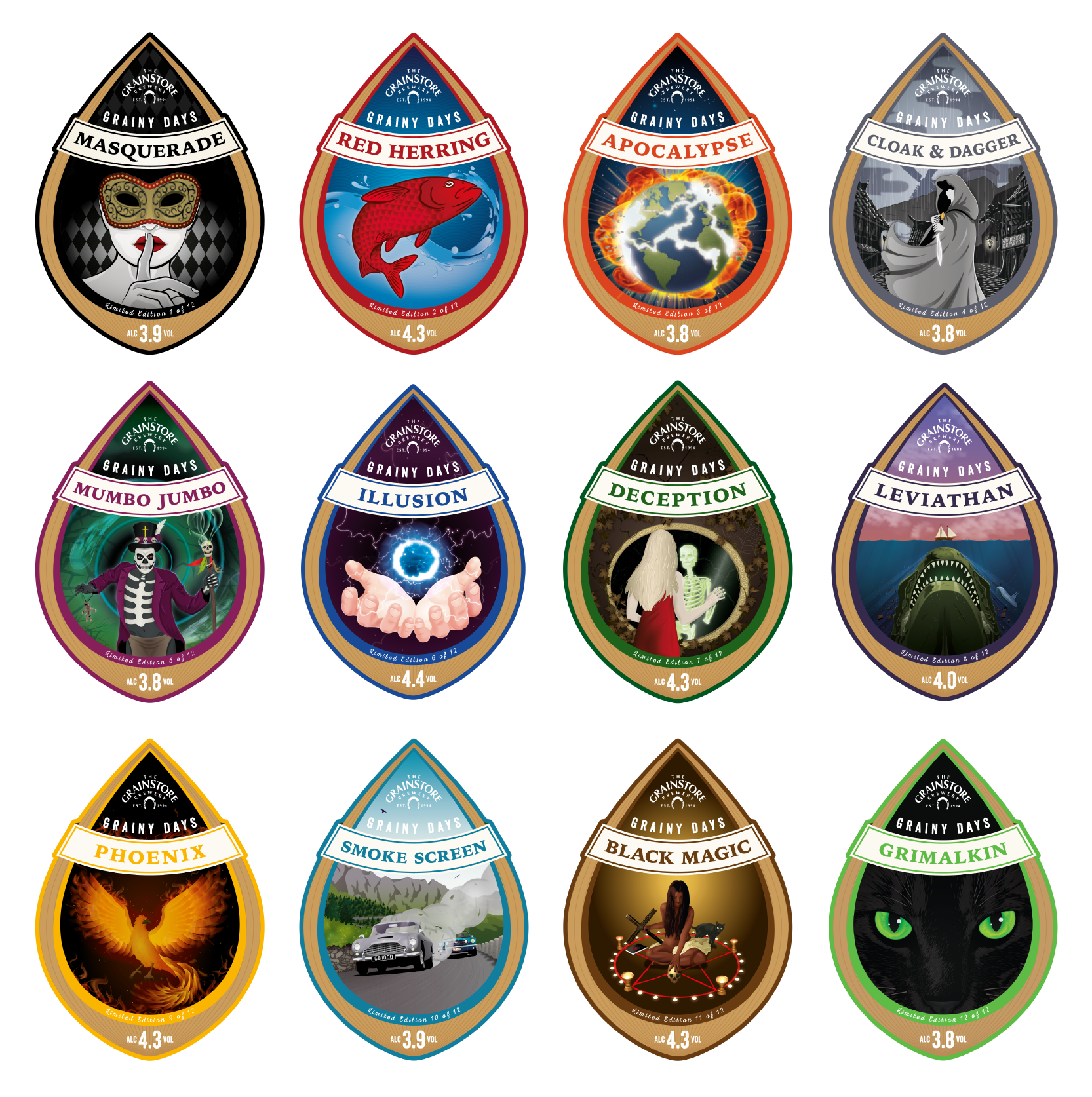 For 2016

The Grainstore Brewery

commissioned me to design a limited edition run of ale pump clips
to roll out on each month the year.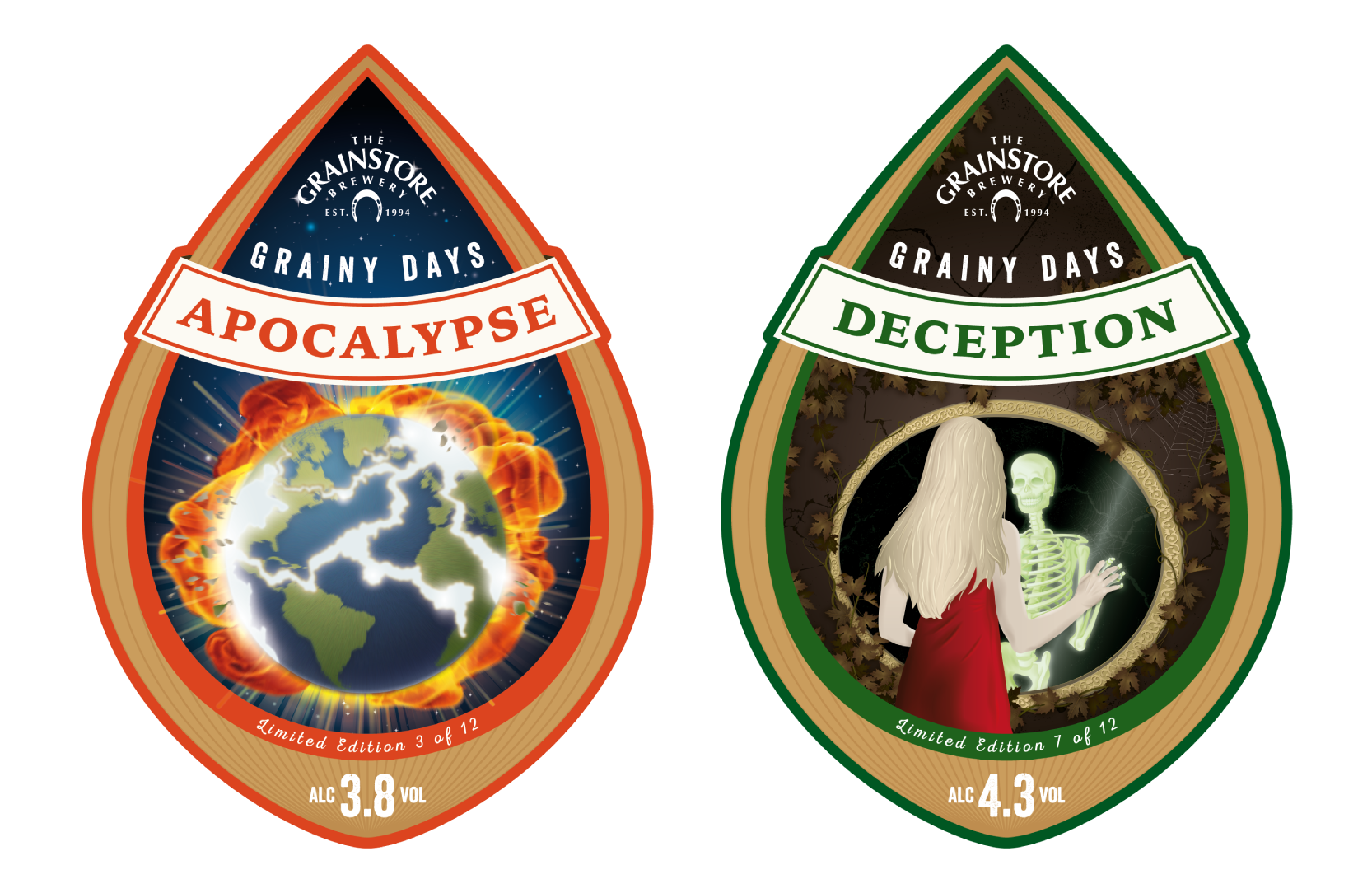 With a brief of only the names for each monthly ale, we discussed how each design wanted to focus on the mystery and wonder of what was inside and the process used to brew it. With this inspiration I created Grainy Days - a beer to comfort you when the English weather could not.
The themed pump clip design used a grain shape to tell the story of each ale. Inside each malt grain lived the very magic that was used to craft that beer.